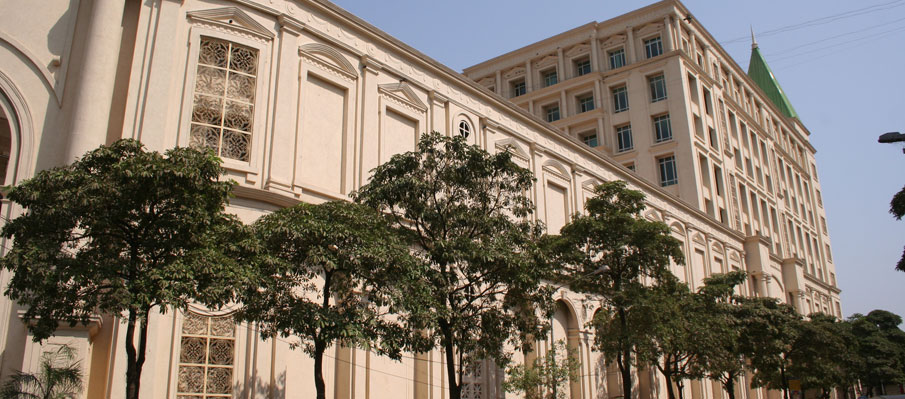 Profile
"Golden Heritage"
V. Arjoon was founded in 1930 with the prime objective of providing logistic services to the shipping industry. Continuing the tradition of personalized service which is the key to our success & embracing the winds of change, we have evolved as one of the most trusted & respected forwarders in the industry with a golden heritage of 9 decades...
Years of experience & participation in the process of nation building through revolutionary growth in the logistics industry comes from visionary growth. In all its varied forms, logistics play the role of a continuous silent partner in the modern economy.
Tap into 90+ years of experience – V. Arjoon is a global provider of shipping & logistic services. These services are constantly being refined & integrated to serve our customers' increasing needs for competitive solutions. Emphasising trust, dependability with the humane touch, V. Arjoon has been building its reputation in chosen markets since 1930.
V. ARJOON GROUP OF COMPANIES
"Continuing To Be A Pillar Of Strength In The Global Growth Story Of India"
The Group's Corporate Office is based in Mumbai with branches and associates at all major ports in India.
V. Arjoon takes into consideration your business requirements & conditions with years of experience backing their decision to provide an unmatched service whether one is venturing into an area for the first time or you are revamping your strategy to address new opportunities.
VISION
"Eye For Detail = Urge For Perfection"
MISSION
"Translating Business Strategy To People Strategy = Business Results Delivered Intact On-time."
With stepped up advocacy for universal access in the built environment, we have been instrumental in incorporating steps to meet the rising demands of the full spectrum of logistics.
Corporate Team
"Our Pride, Our Core Assets"
At the core of our operations is a force to reckon with – our highly experienced diligent staff.
Experienced staff understanding multi-languages and having the ability to find an answer to any given situation pertaining to our industry. As the V. Arjoon family augments its position from strength to strength, we constantly add more value to our products and services thereby assuring ultimate customer satisfaction and enduring relationships.